Los Angeles puppet theater - "Puppet Theater on Wheels"
Puppet Theater on Wheels brings the magic of world-class puppet shows right to your doorstep. Each year we produce a collection of original children's plays and teach puppetry through workshops. With the increasing popularity of our puppet shows, it is more important than ever to make reservations in advance. Find the perfect option for your event by browsing the links below.
---
Puppet Theater on Wheels presents a play with puppets and people geared towards the adult audience. It's a unique opportunity to spend the night in a fairy tale atmosphere, but think about the real life and simple things at the same time. It will all be surrounded with a wonderful live music. The play will be followed by after party. To purchase tickets click on the poster below.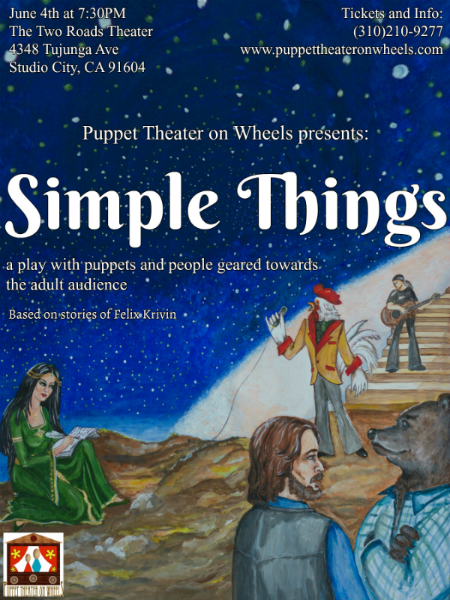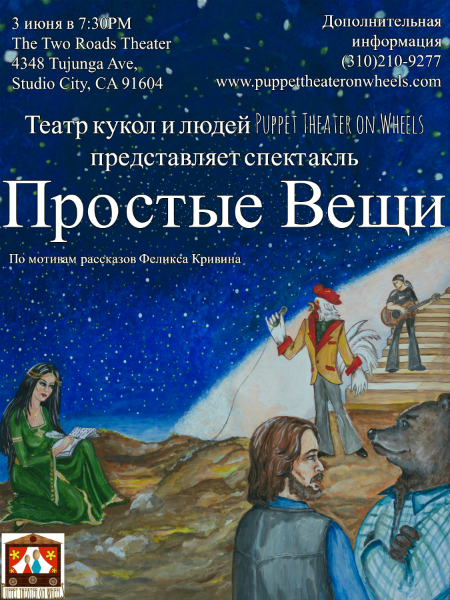 ---